Hey guys and welcome to another blog tour!
So in this post I am going to be talking about the book, and then I have a special guest post from the author herself on her best and worst teen memories.
But first, let's talk about the book!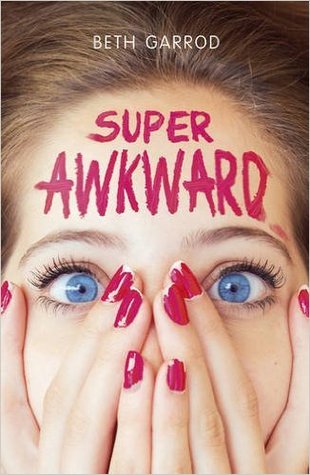 I, Bella Fisher, am absolutely WINNING at FAILING at life.
1. I once got my tongue stuck to a box of Calippos in a supermarket.
2. I accidentally called my geography teacher Mum. Twice. He wasn't impressed.
3. I'm a geek. And not in a geek-chic kind of way, but in a secretly-caring-about-failing-maths-and-science way.
4. I always fail maths and science.

So it figures that when I meet the FITTEST BOY IN THE WORLD, Zac, I'm doing solo star jumps. While dressed as a cereal box.
(NOTE TO SELF, fancy dress = HE-WILL-NEVER-EVER-FANCY-ME dress.)

Now I've got to somehow persuade Zac to come to prom with me while avoiding my evil ex and dealing with a secret so mega-awks I want to Ctrl-Z my brain... What could go wrong?
Oh yeah, that's right. Absolutely everything.
Best and Worst Teen Memories

I loved being a teenager (Gigs! Sleepovers! Co-ordinating friend group matching outfits!)
And also hated it (Round-the-head brace I am looking at YOU).
I still get excited remembering all the stuff I got to do for the first time (when the boy I was obsessed with called at my house for the first time? GO MEEEEEEE). But cringe that I did most of it all wrong (during this first ever visit, I got food poisoning LIVE. WHY KIPPER, WHY?)
So, in honour of Bella, the main character in Super Awkward who in absolutely, definitely entirely fictional, here are some of my very best, and worst teen moments (that I definitely didn't have to think for a long time about, because I definitely haven't used any of mine in the book).

Best
Easy. Touching Declan Donnelly and then fainting at the Clothes Show Live. To be clear, this wasn't a mutual touching – ie hug, embrace, handshake - it was the work of someone who was so excited he was walking in her vicinity, she poked him in the arm before she could take control of her muscle function. He probably didn't notice. I, on the other hand, had to have medical staff bring me water.

Worst
When Declan Donnelly didn't notice me poking him in the arm, and instantly prove my theory, that if he only knew I existed, he might want to be with me.

Best
My first Glastonbury. Yes, I had to be creative with my age to get in and work six hours every day as a litter picker at 5am. Yes, we forgot wellies, but packed two entire rucksacks of Haribo and tuna. And yes, we may have crashed on the motorway on the way there (had to walk the last bit of the journey with everything in a shopping trolley we discovered in a hedge) BUT, it was the BEST time of my life. It was so rainy we had to dress entirely in our bin bags, and Debbie Harry called us 'Wombles' on TV. As if life couldn't get any better, we also found a discarded Cumberland sausage half a meter in length.

Worst
A constant cycle of being in love with people - as in, intense, almost alarming levels of love – for years, who I would rather disintegrate in front of, than actually speak to. Which, retrospectively, is not helpful, as achieving my goal of us falling in deep, lifelong love, would have meant a conversation at some stage.

Best
The day that my best friend and I finally learnt the entire rap to Ice Ice Baby. We didn't have the internet – it was play/rewind situation until we'd figured it all out. It's STILL a skill I use more than any of the French I learnt (although, Vanilla/Mr Ice, if you're reading, I'm still not convinced by 'waxing a chump like a candle').

Worst
Staying in a youth hostel with my friends in Dublin only to discover someone else's crusty (as in, they had hardened into an ACTUAL FRISBEE STRENGTH ITEM) pants down the side of the bed.

Worst
No bands ever came to play in my town, so I knew I was only going to get one opportunity to get something signed by a band I absolutely loved (the Bluetones – I'm THAT old). So, obvs I wanted it to go smoothly. So, in the queue that we turned up six hours early for, I did a test run with my pen on the hallowed item – the side of my beloved Converse. It then didn't come
off and I had to wear the shoes for the rest of their life, with my own named signed across them. (We didn't even get the band to sign anything either, and my BF and I had to make do with taking a floral hand towel from the venue that smelled of men's urinals. Obvs it was too previous to wash, and I framed it, smell and all, for my wall).

Best and Worst (Rule Breaking Double)

Knocking myself out by walking into a ceiling at my Saturday job. WHICH LED TO AN ACIDENTAL BEST BIT in that I wasn't allowed to go to school for two weeks - because I'd done it with such force I'd caused temporary actual brain injury - and then I could catch up on Dawson's Creek. Thank Goodness Netflix hasn't been invented yet, or this would have the actual point at which I became a hermit and never looked back.
Hmmm so that was a glimpse at some of my highs and lows. But I wouldn't change of them. Except maybe not eating that kipper.